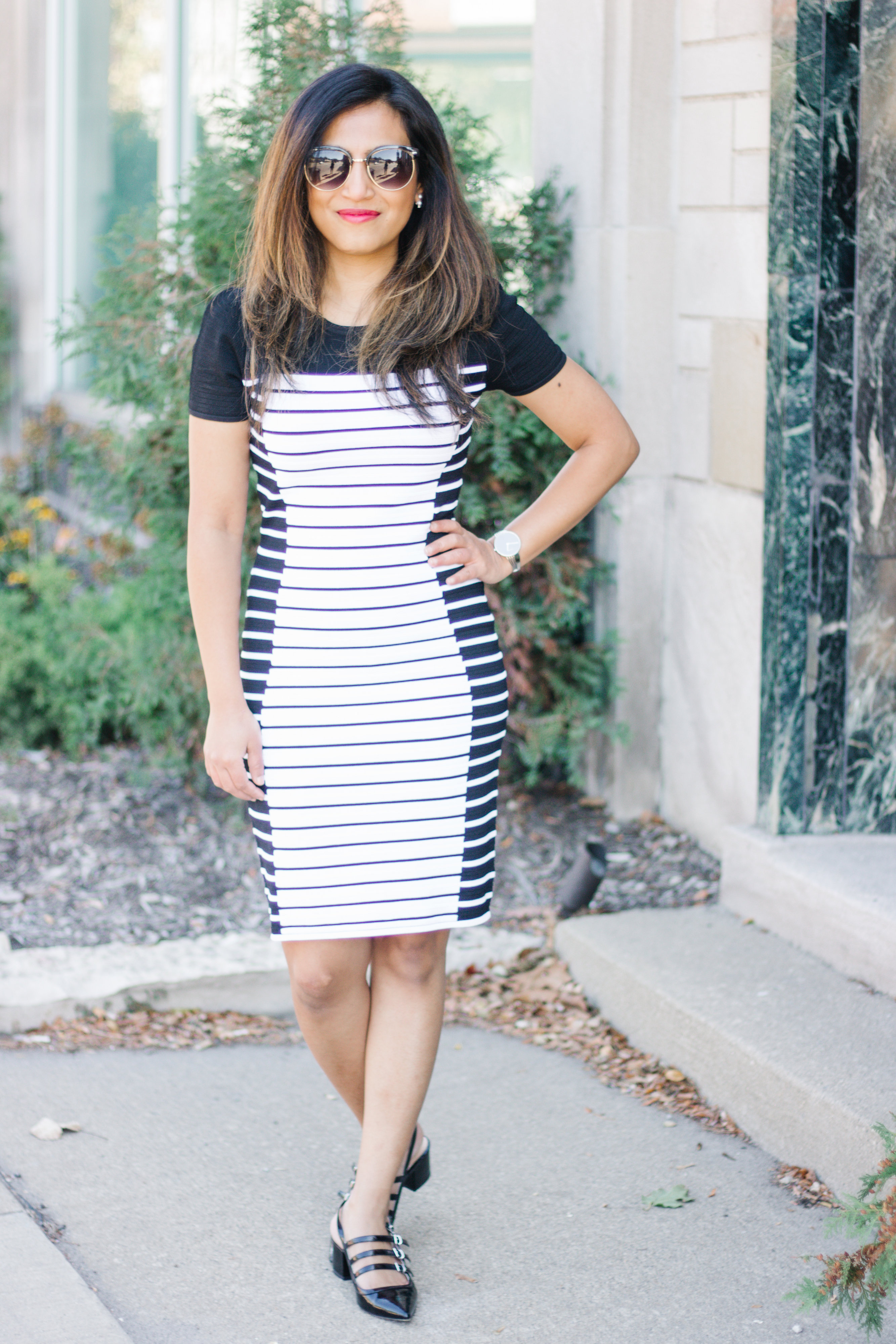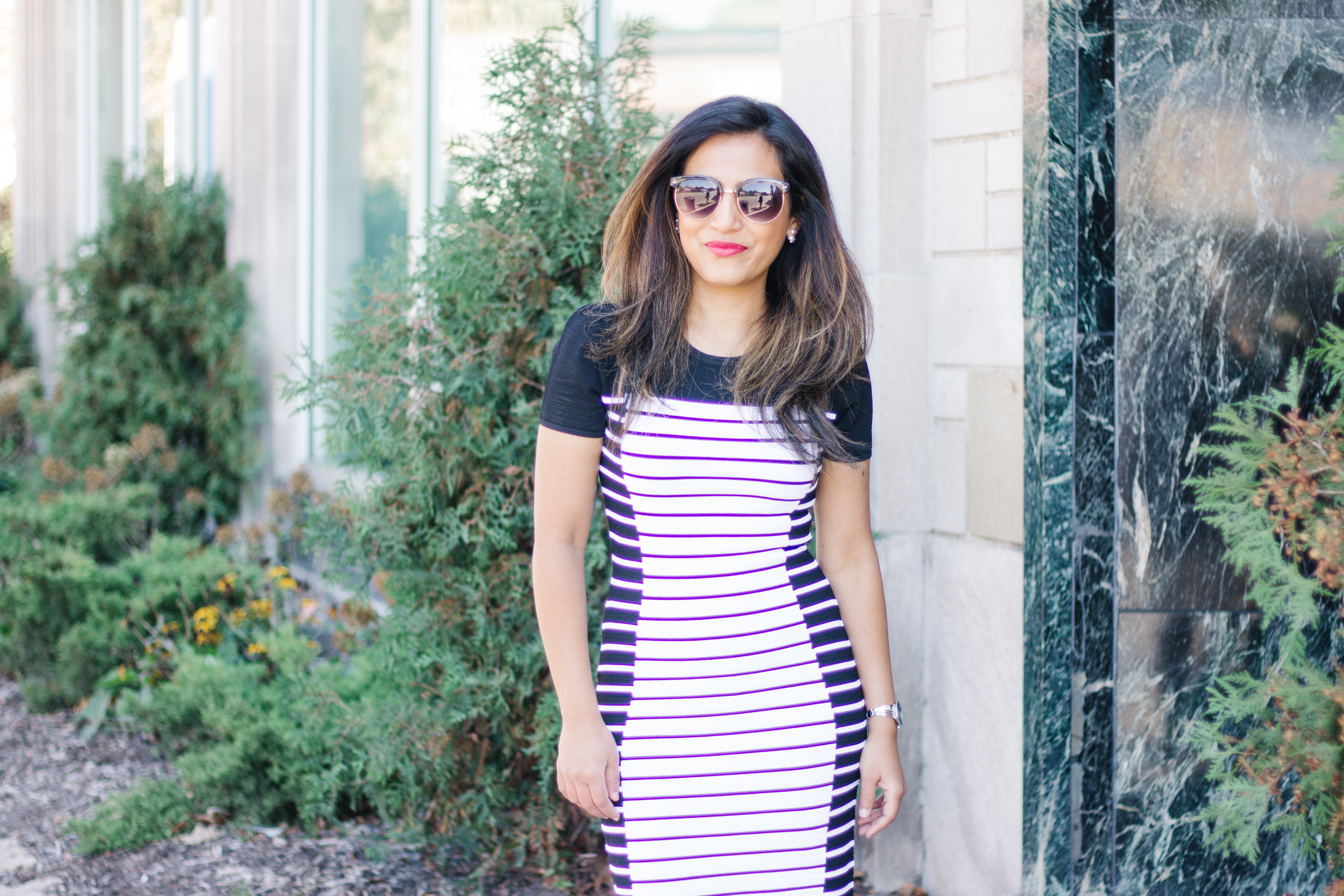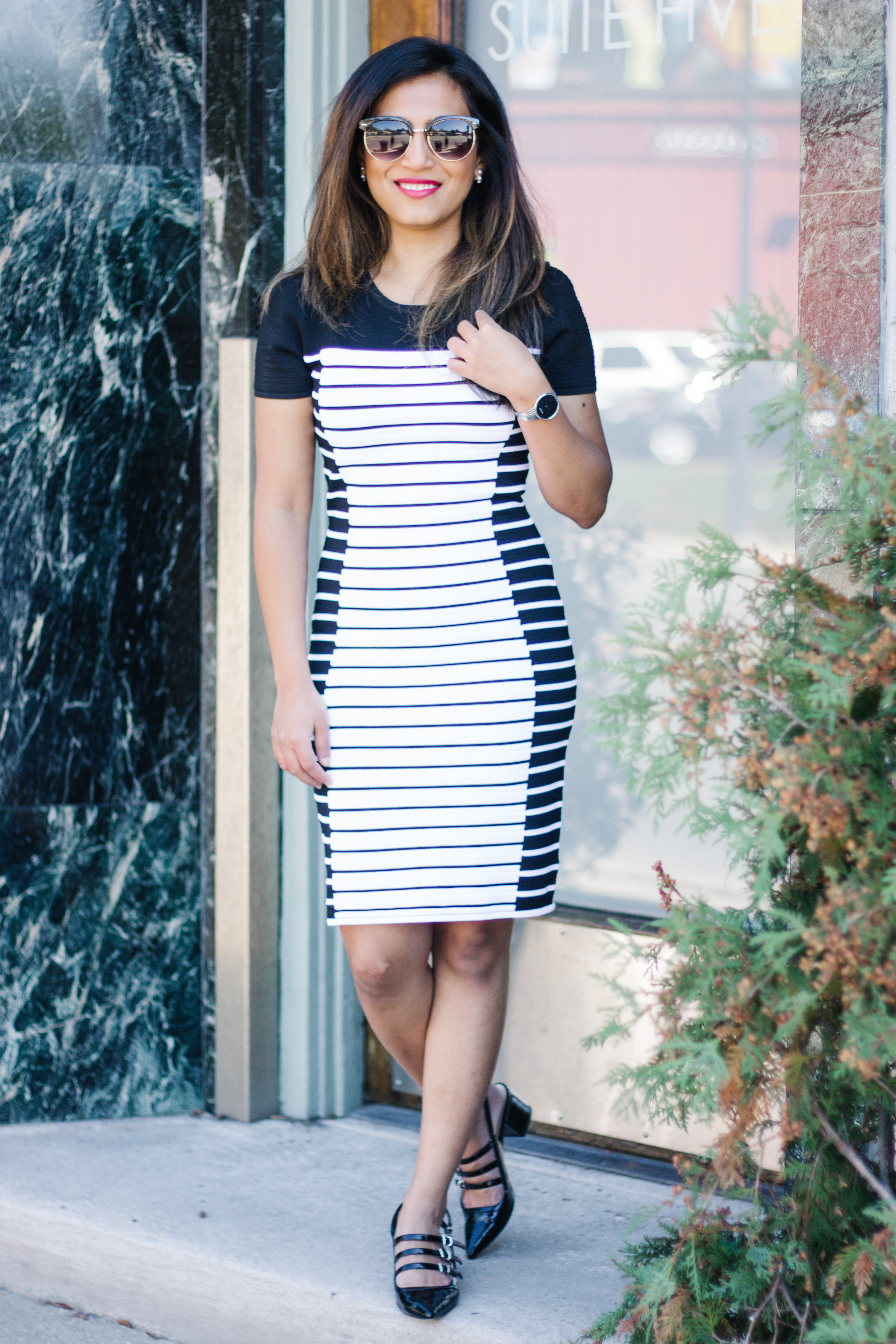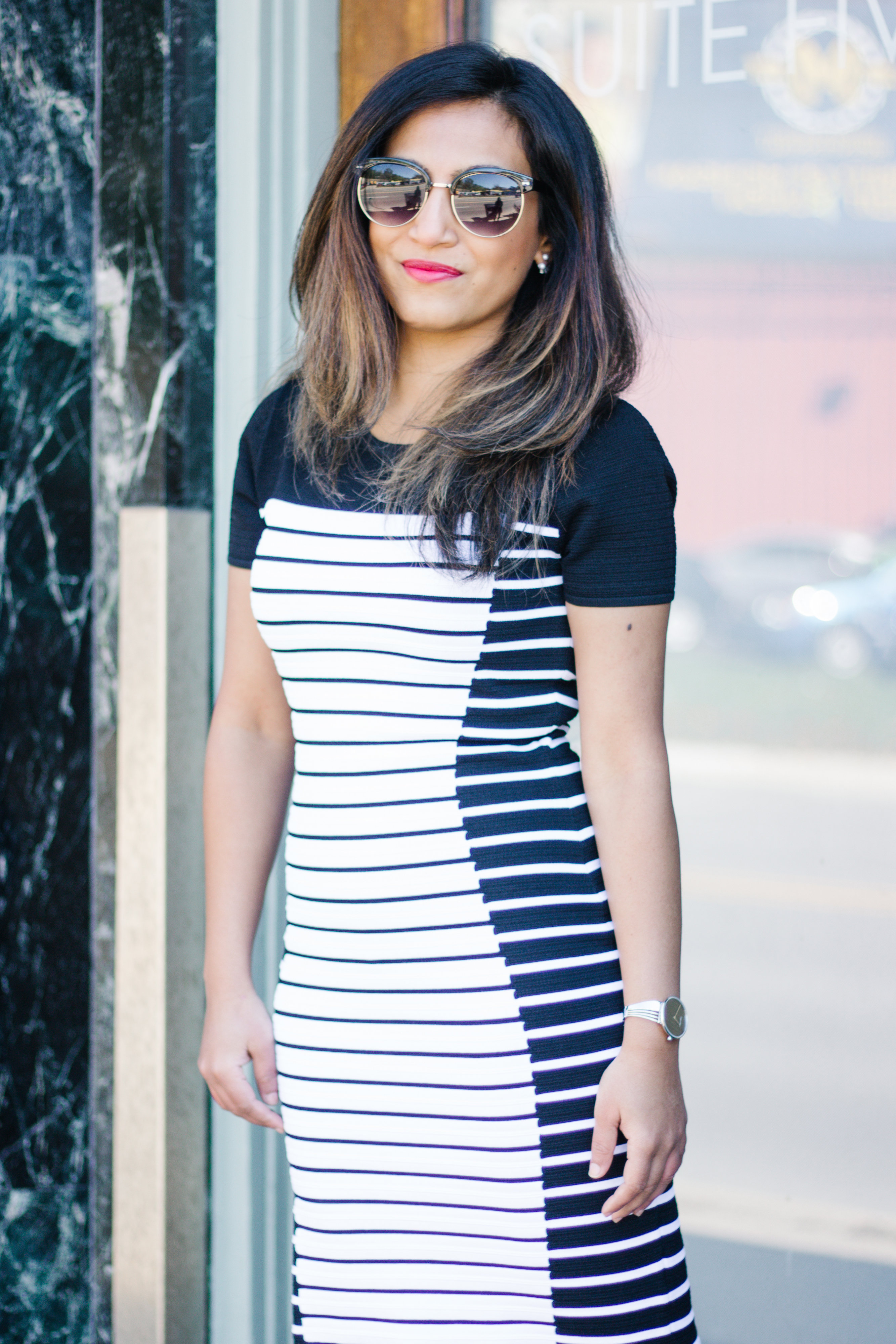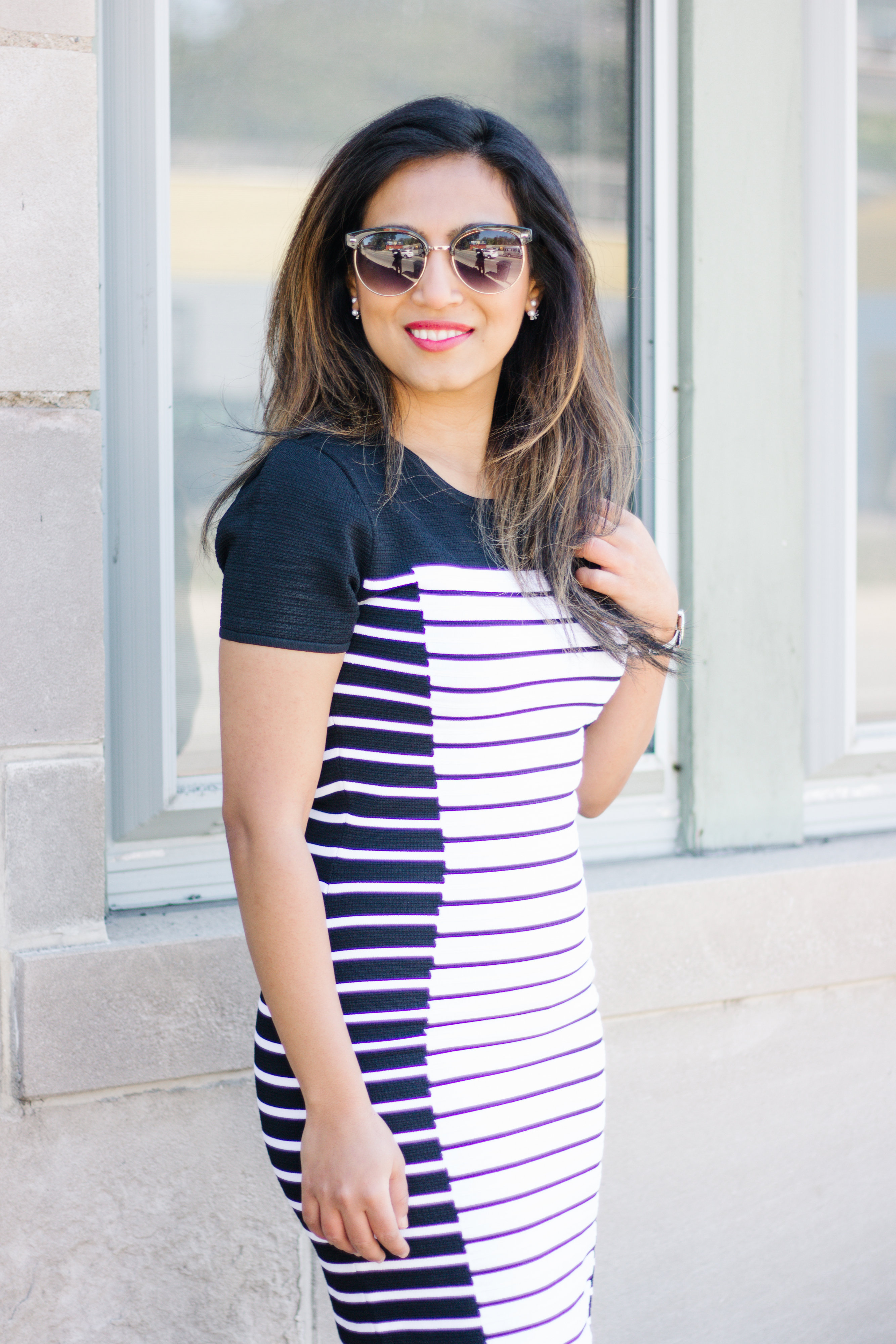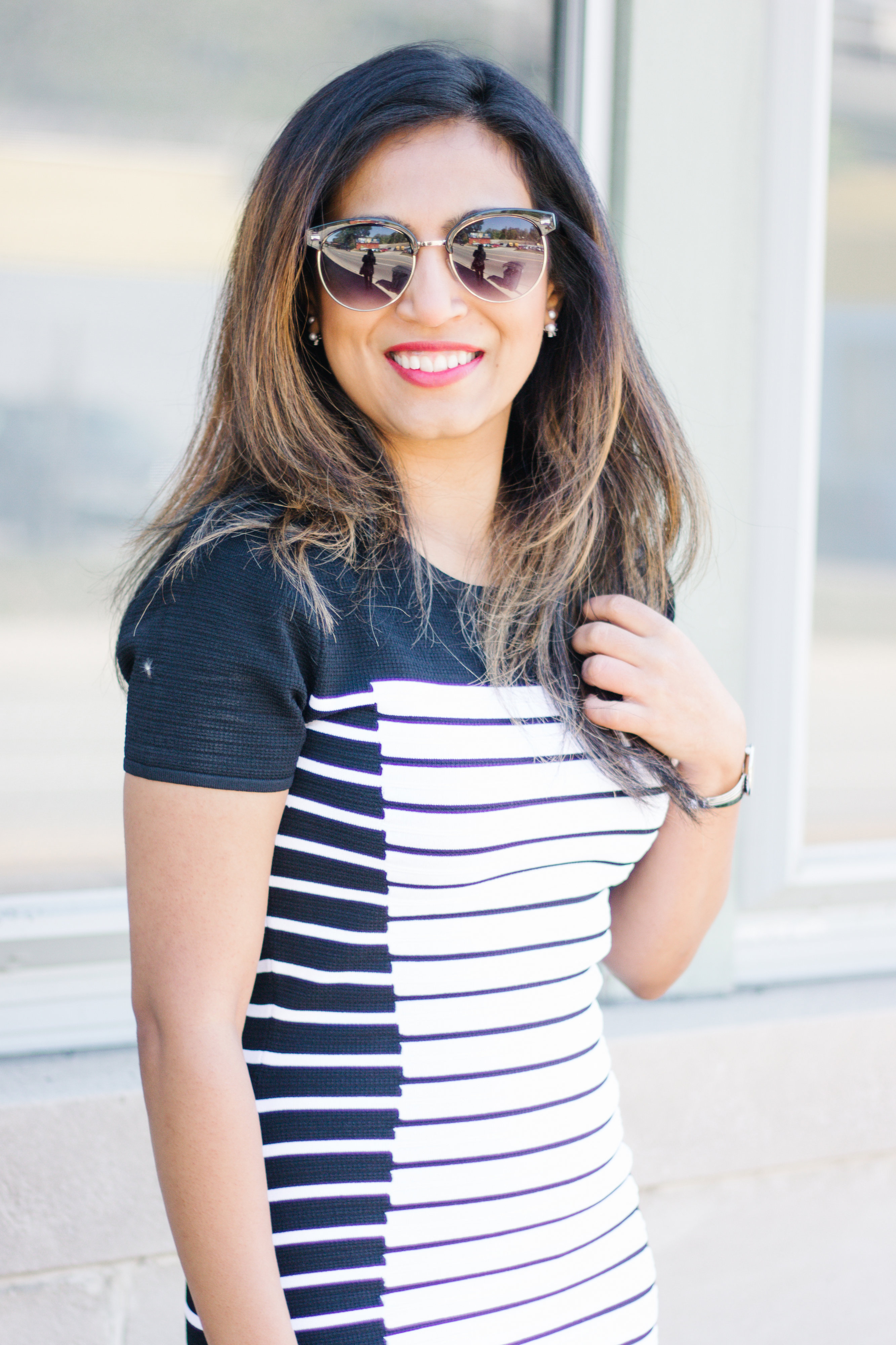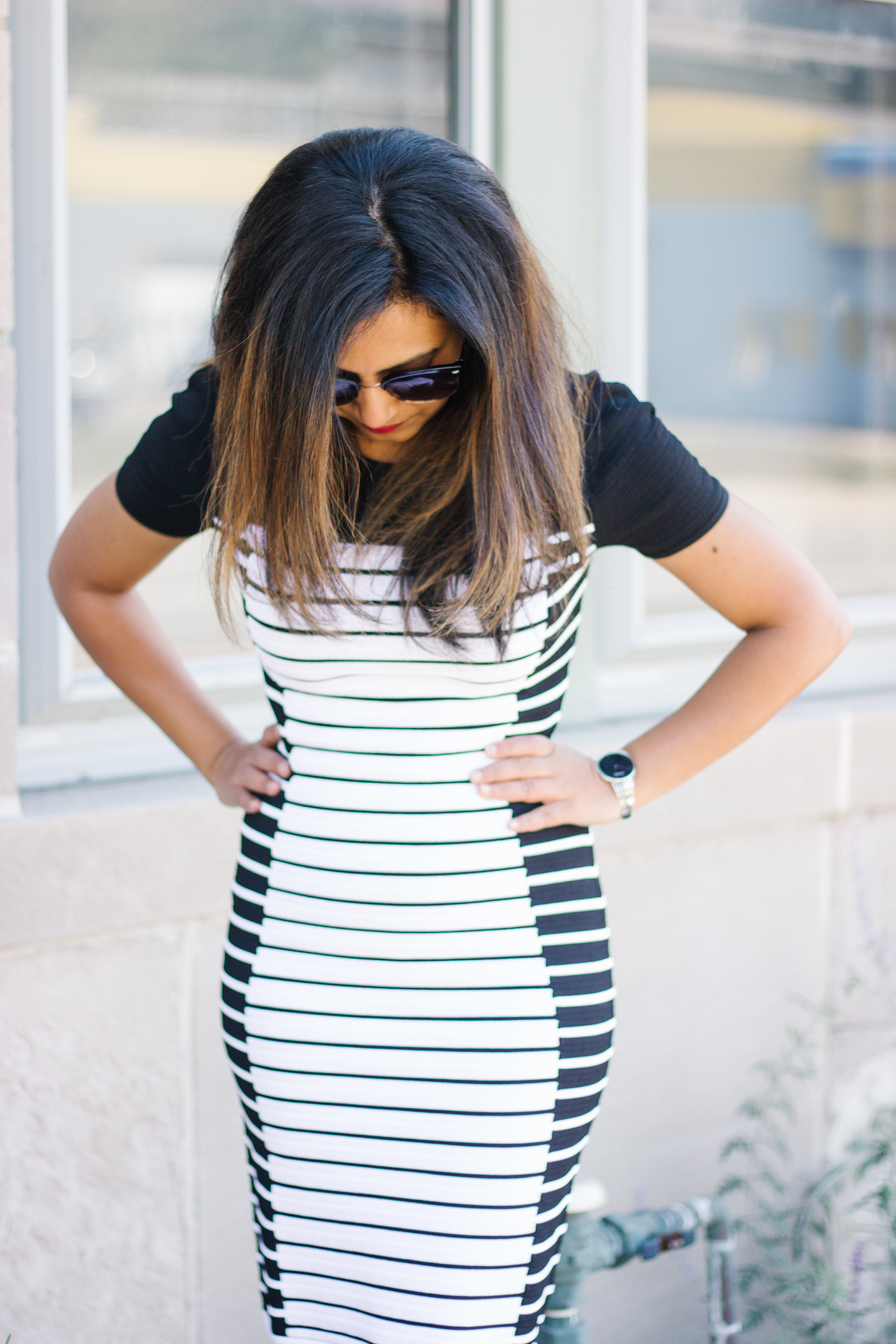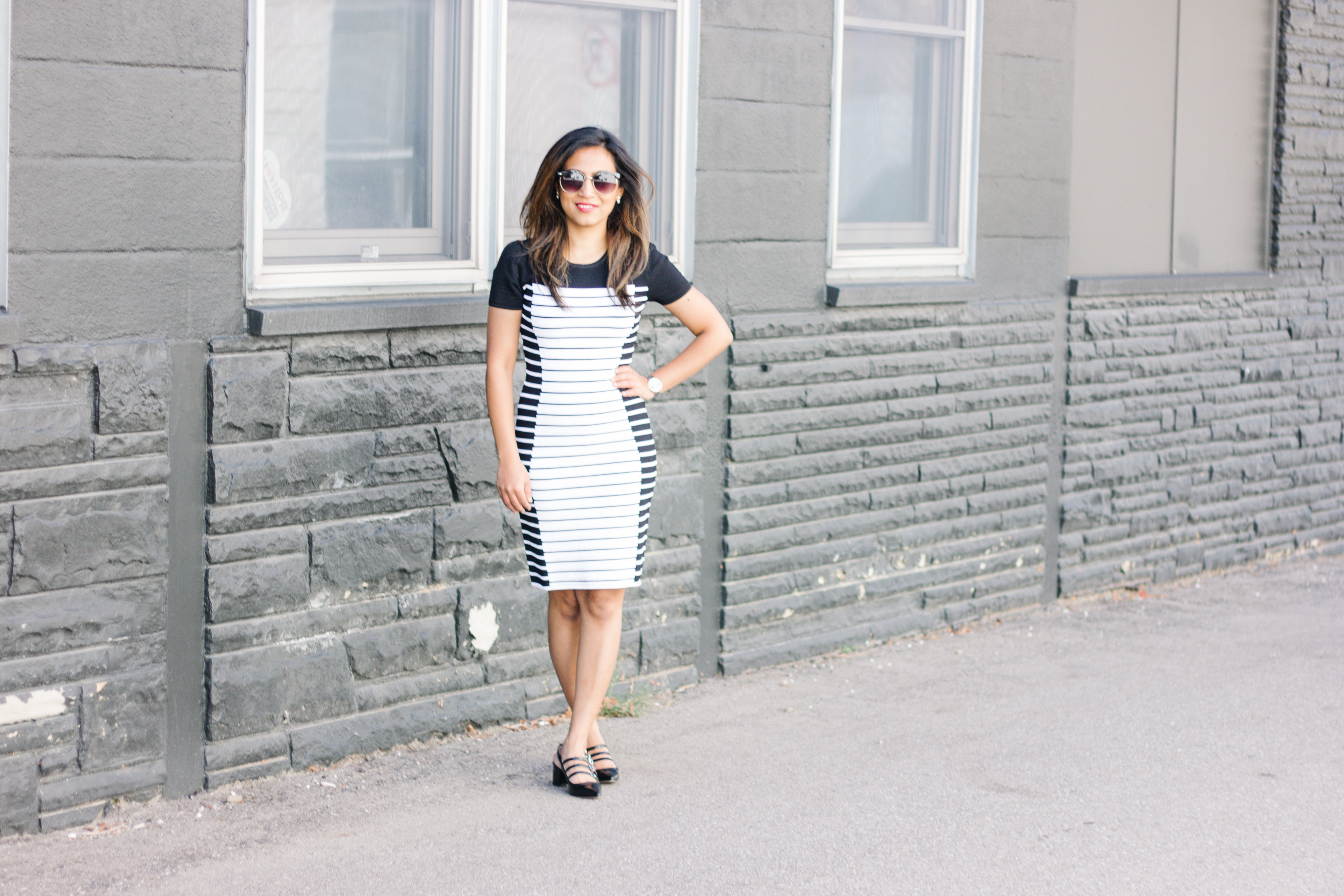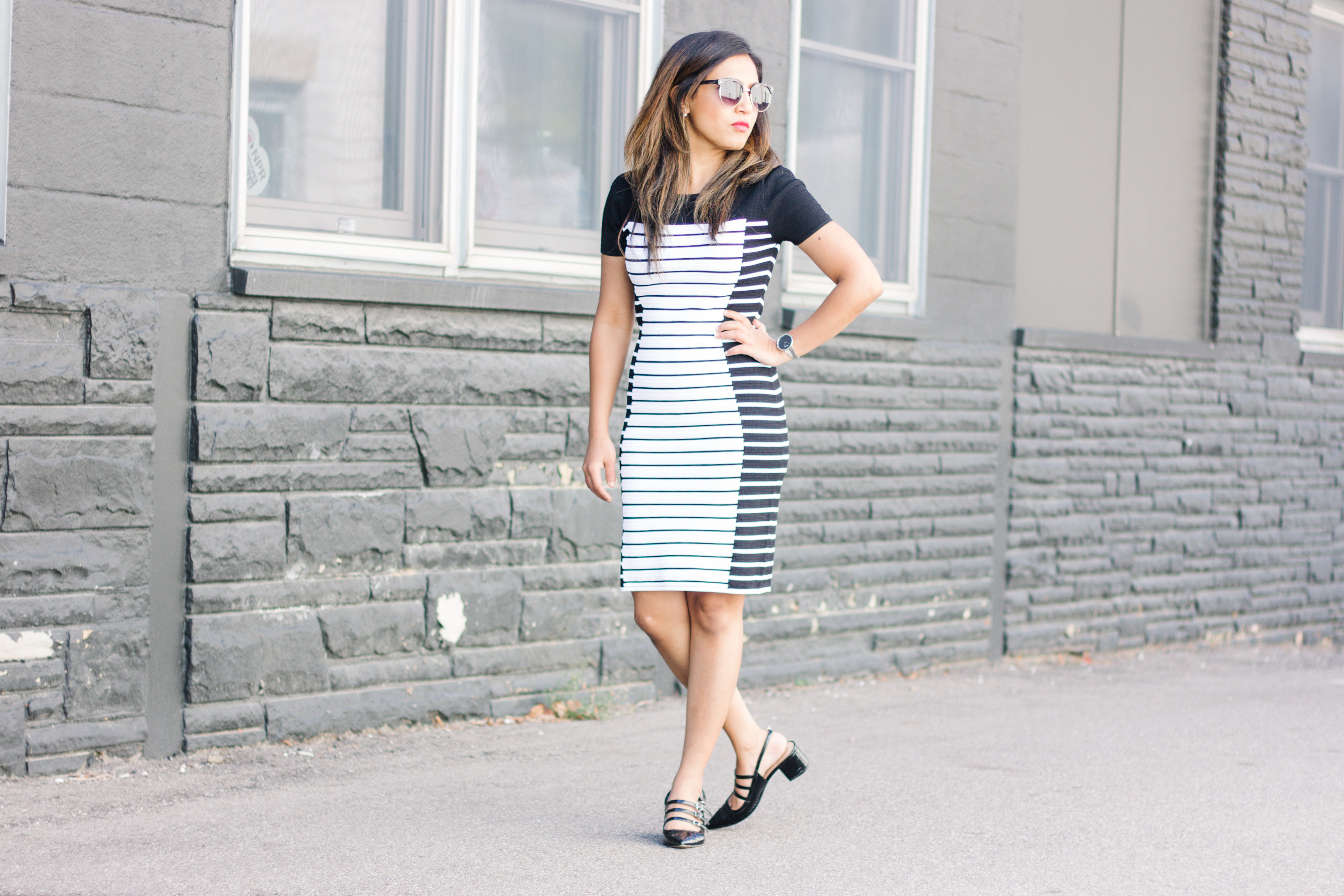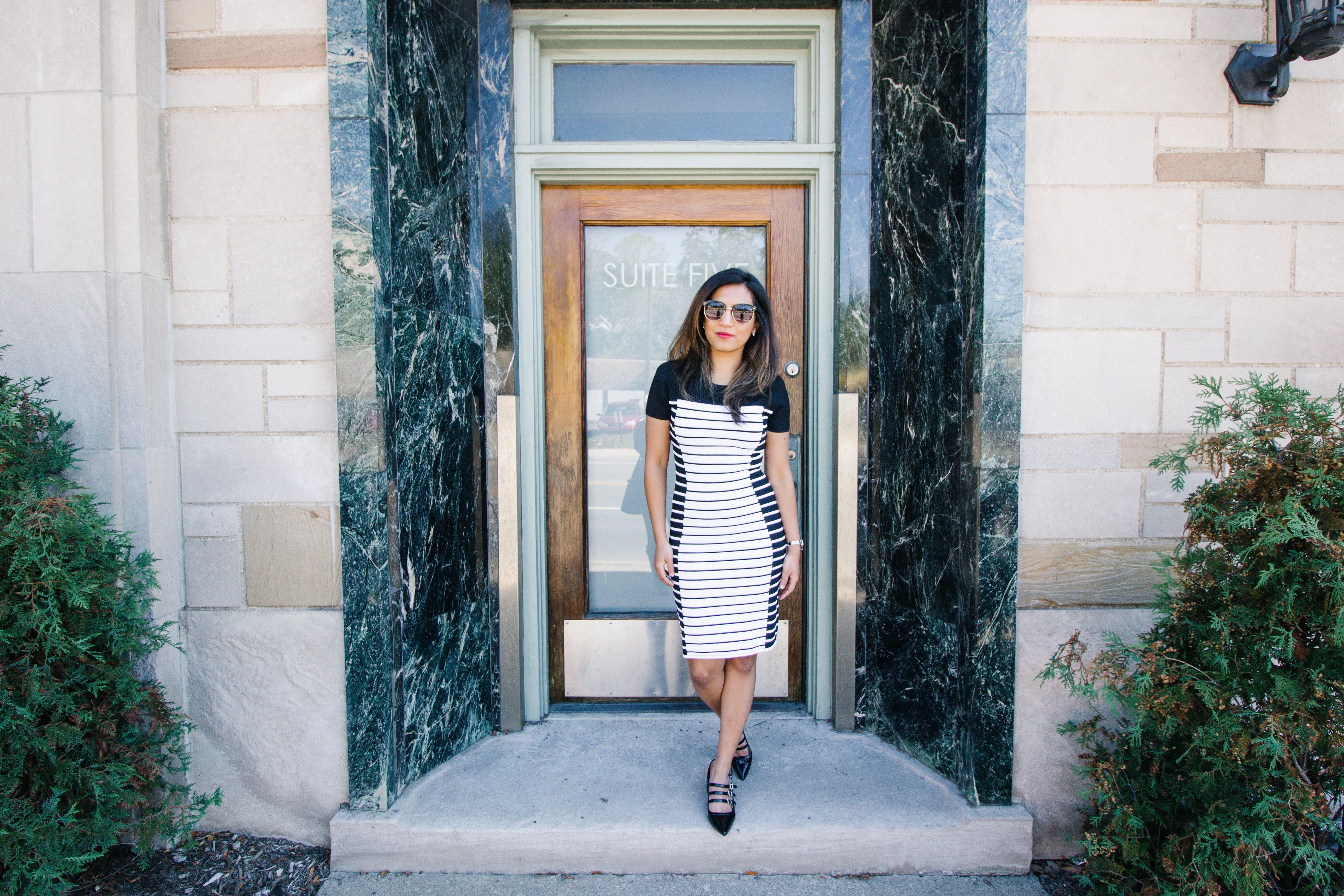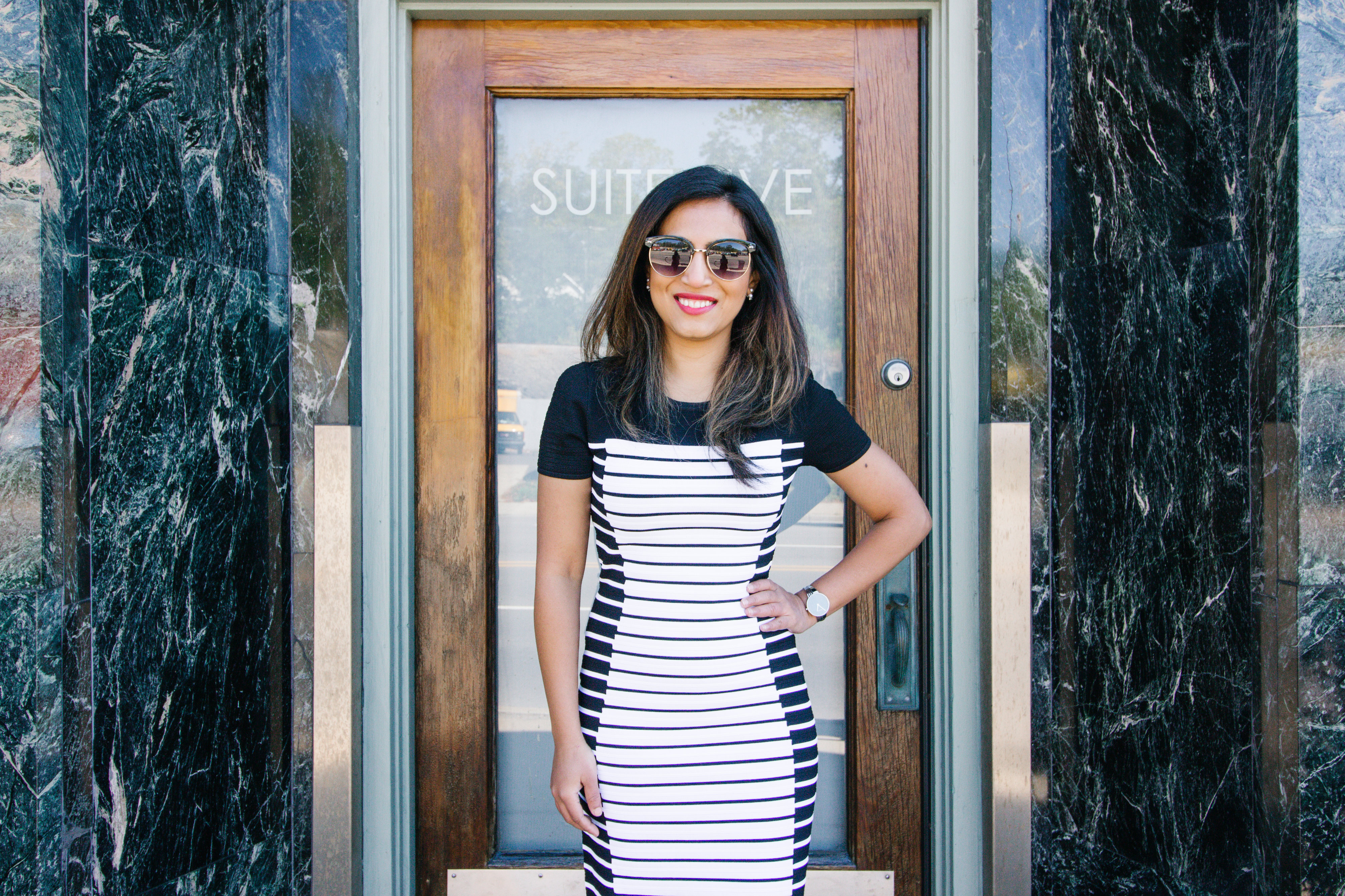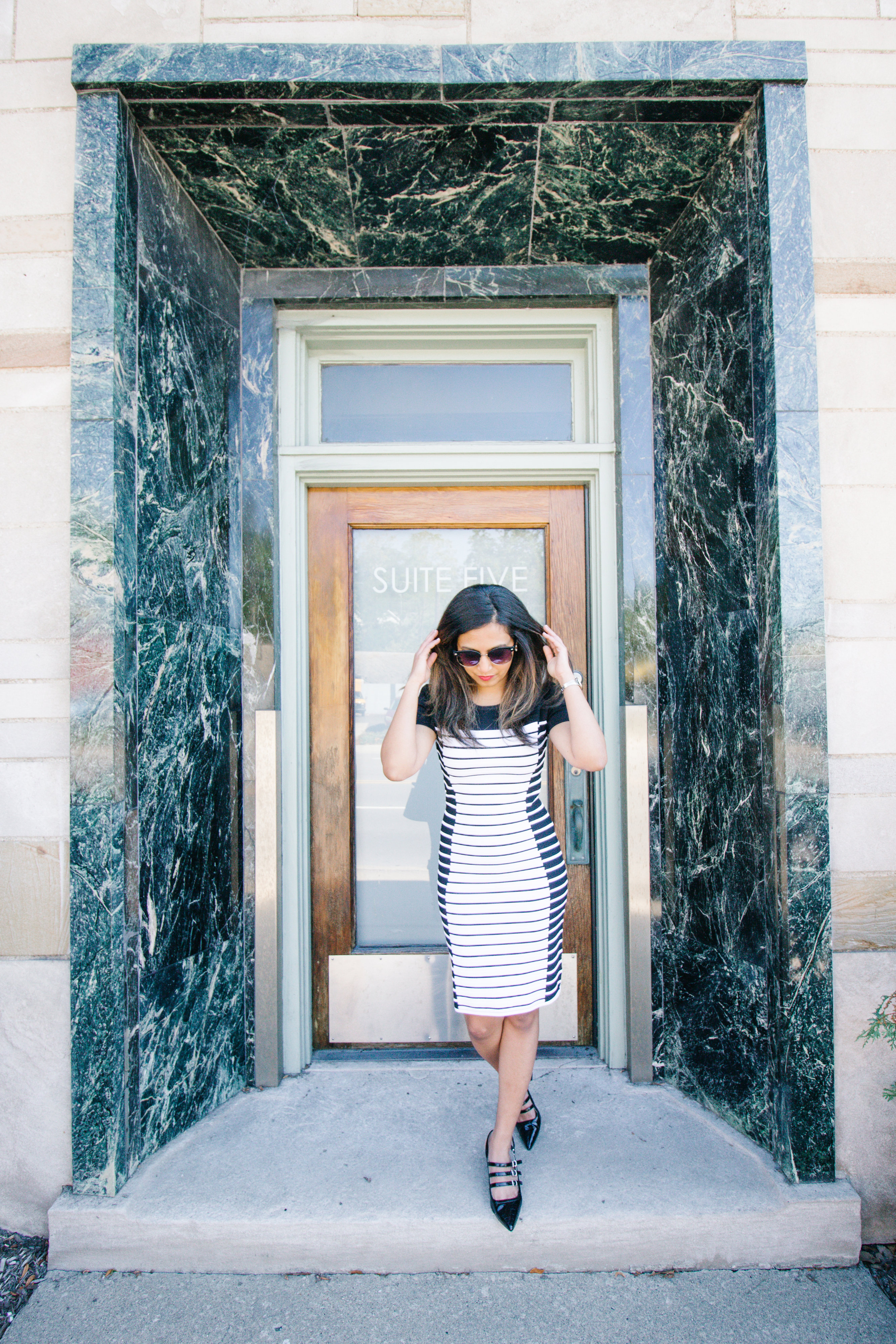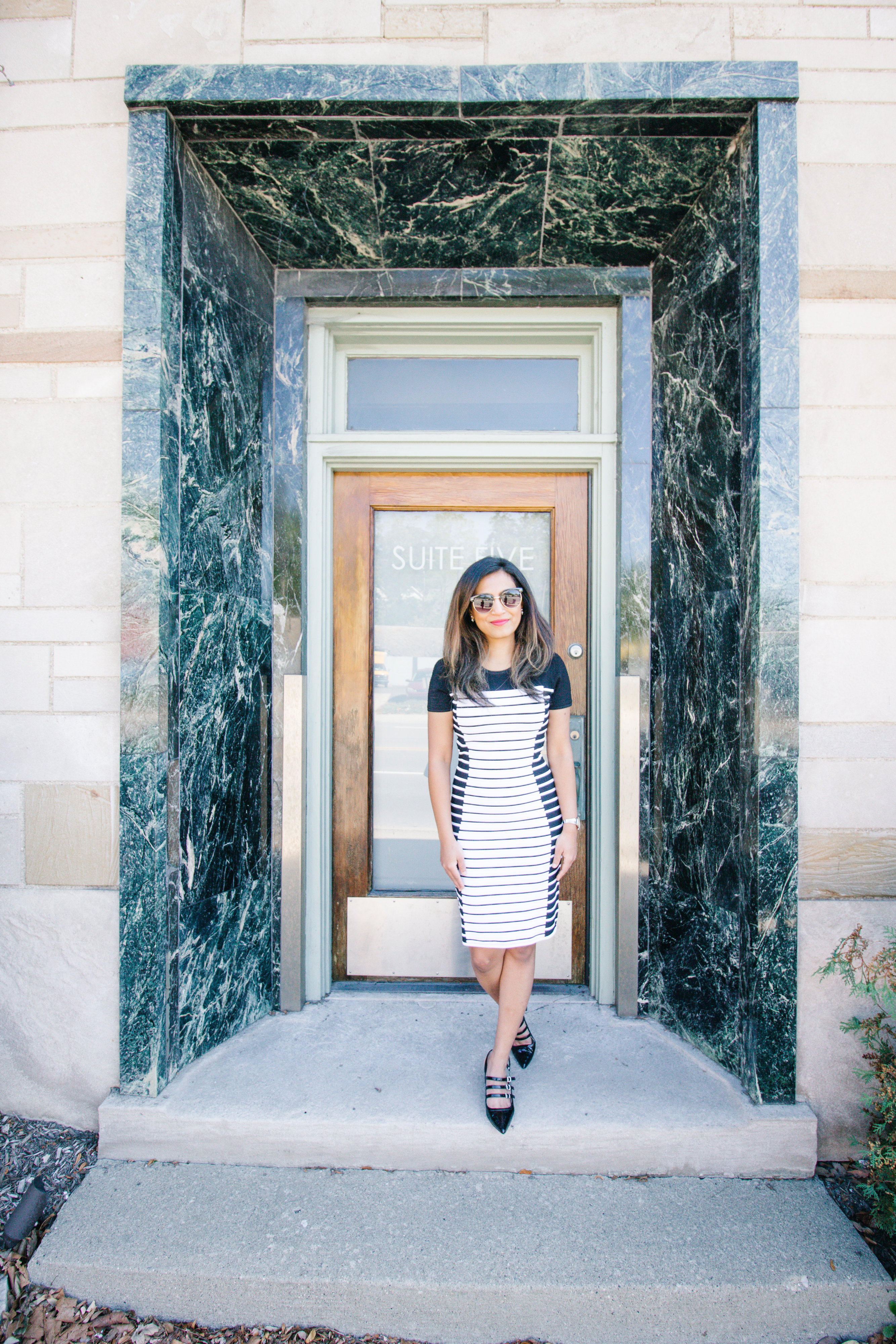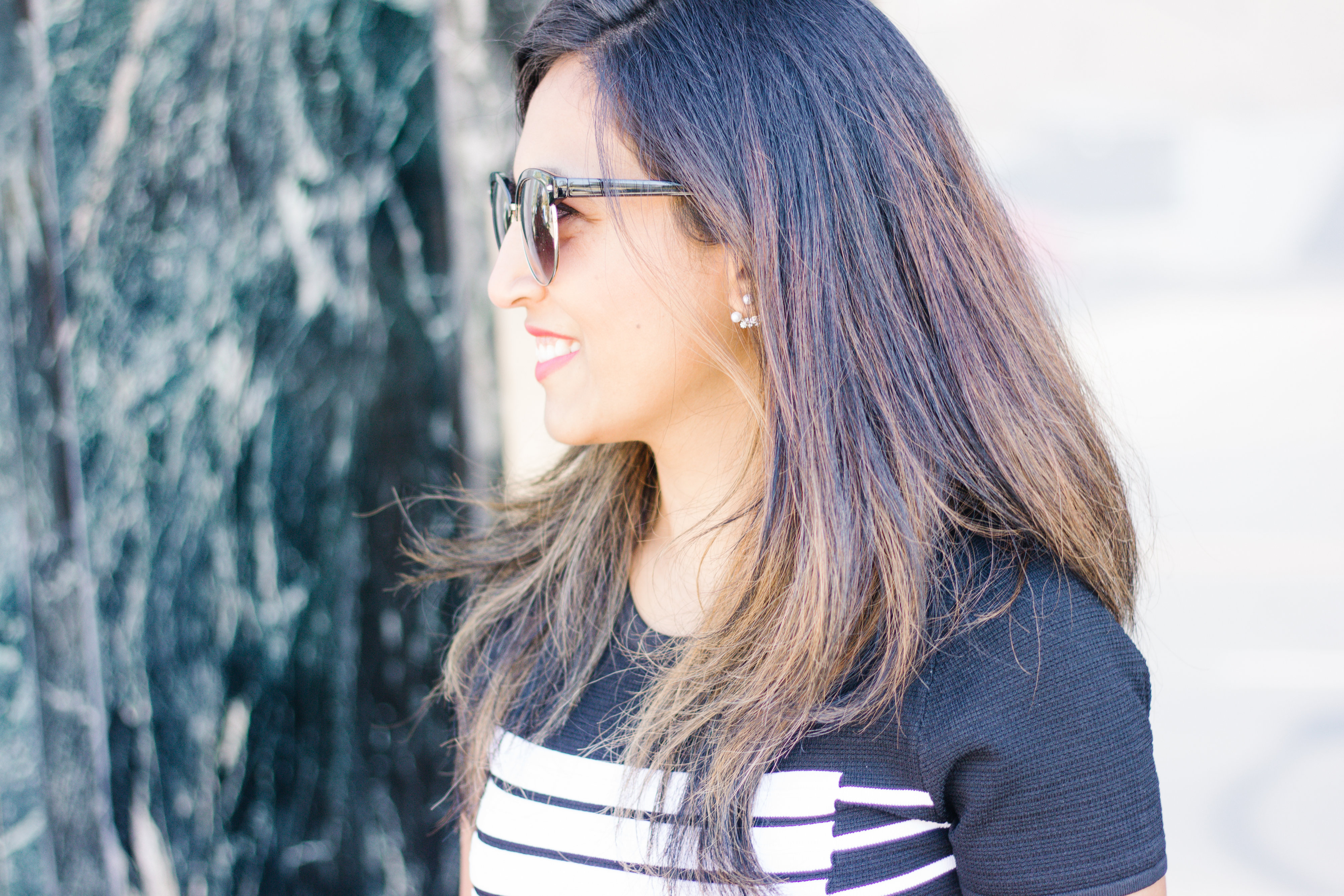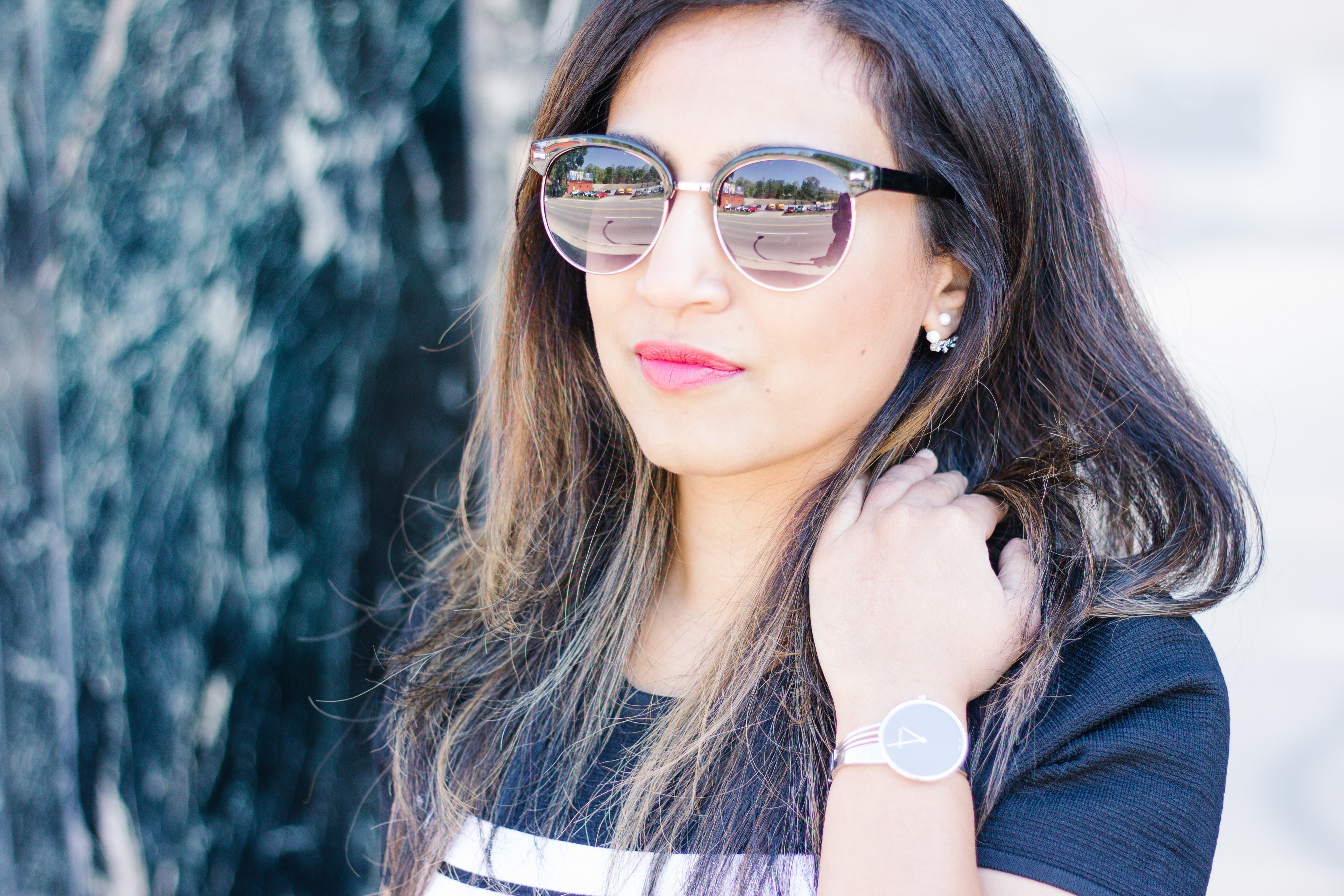 If you have been following my blog, you know that I love dresses. In today's post, I'm sharing my top picks for must have Sweater Dresses. The best part – you can ear it to work! It's staring to get chilly, and it's that time of the year when you can still wear dresses without bundling up.You can pair a sweater dress with booties or pumps. I usually wear comfortable shoes that I can walk around with.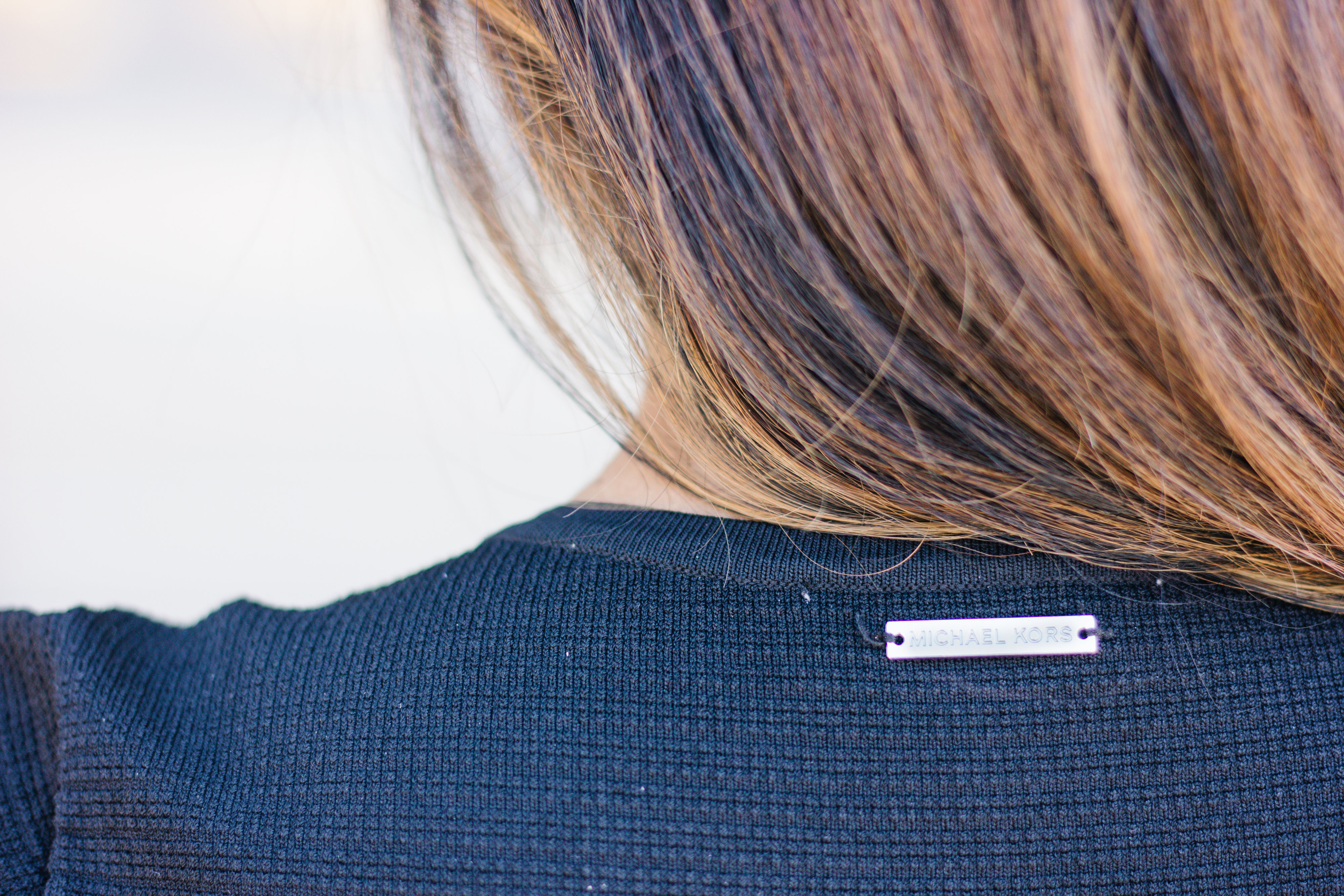 THE OUTFIT
Sling Back Sandals, Black Mule, Pointy Toe Flats
Break the monotony with this Leather Tote

As work-wear evolves towards casual/ relaxed, I prefer structured dresses that define the body type and look professional. This dress has the perfect color combination and is flattering on all body types. It looks chic and can be worn with a jacket for a refined look.
I am listing below five must have sweater dresses for this season. If you like them, buy them 😉
Click on the below pictures to shop! All items are linked to the exact same piece.
5 MUST-HAVE WORKWEAR SWEATER DRESSES UNDER $100!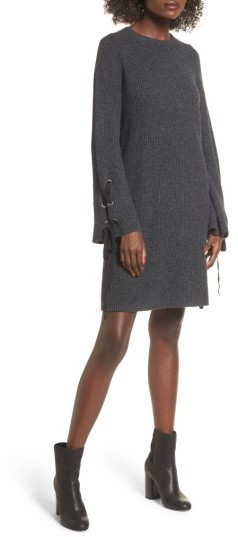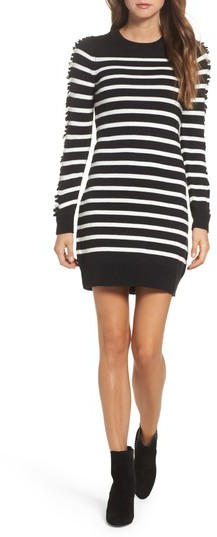 TIE SLEEVE |  FIT & FLARE | FLOUNCE HEM | RUFFLE COLD SHOULDER | STRIPES |
Thanks for stopping by! Leave your comments if there's anything else you want to know.
xoxo Smita
Photography Credits: Lisa Tune Photography(https://www.lisatunephotography.com)