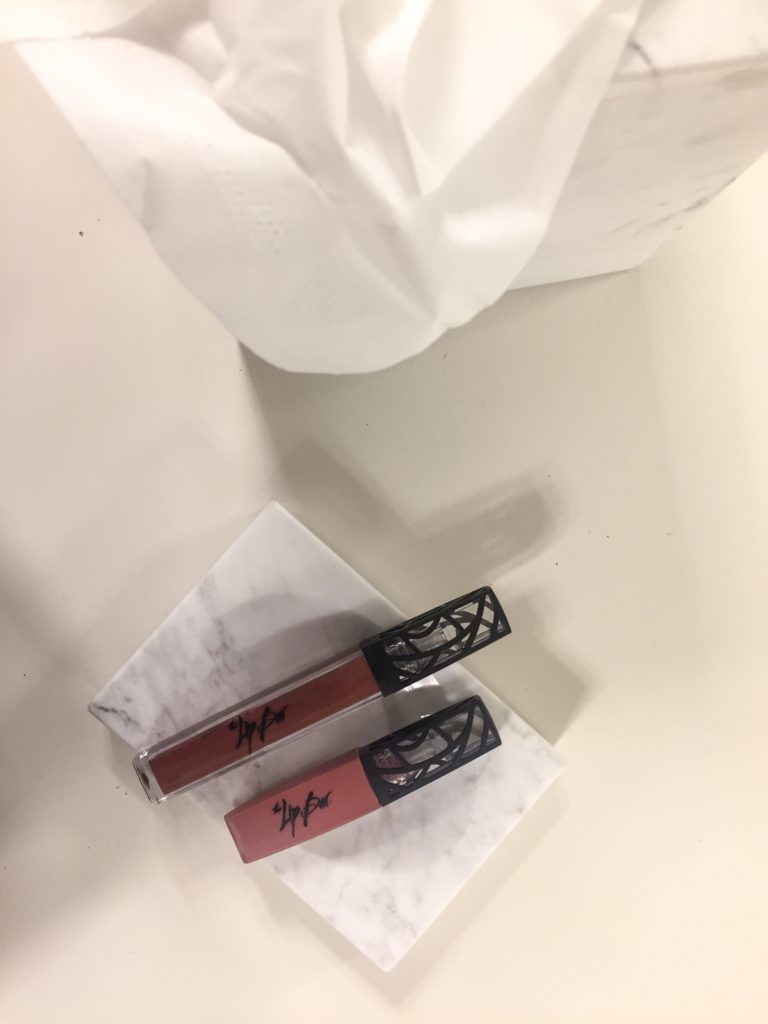 I recently attended a blogger meet at Lipbar, Detroit and I was hooked as soon as I tried their Liquid Mattes! They have a wide variety of colors and textures and are moderately priced. Best part, they are Vegan! Their Lipsticks are moisturizing with added Sweet Almond Oil in them! No B.S. Lipsticks are here, and I am in love with them.
I loved all their colors, but I've listed my top three picks below:
BAWSE LADY (Shade of Red – I'm wearing the same one in the picture)
Pair it together – BASIC BISH & CLASS ACT (for the shimmer)
Lipstick of my dreams – HBIC (Head Babe In Charge) – This one is the perfect everyday lip color and my go to! I bet you won't be disappointed.
I'm always supportive of small businesses and this company is located in Detroit, so I might be a tad bit biased! But, honestly, I've been wearing the HBIC and it stays on forever without having to touch up! The Liquid Mattes are are moisturizing and stay on for hours! Let me know if you guys try it and like it!
Lots of love,
Miss Rao