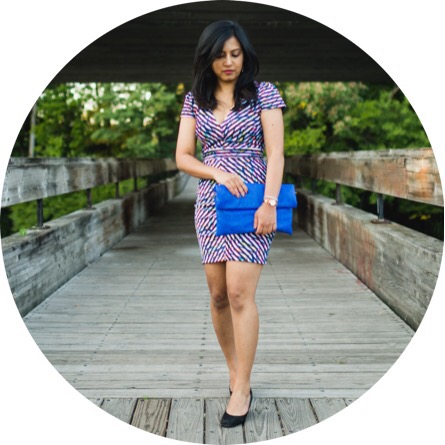 Know More
SMITA RAO
Hi! I'm Smita Rao, and I started this fashion & lifestyle blog to share my love for clothes, shoes, coats, accessories, and all things pretty (it's just never-ending)! I'm a Finance professional by day. I moved from India to Michigan in 2014, and ever since then I've been fascinated by the changing trends in the world of fashion. Although, I love to follow trends, I like to give a personal twist to each of my outfits.
More about me: I'm 5″2′ tall, and have a petite frame. I love accessorizing my outfits and I'm hoping my blog posts will inspire you to create new looks, or start a trend of your own. Honestly, I started this blog to just make friends. I would love to hear from you!
You do not have to be a model to look beautiful. Confidence and style make a woman! Stand tall (or short, like me :P) and be proud!
Drop in your comments below or write to me at missraoblog@gmail.com!

As someone rightly said,
"Life is too short to wear boring clothes!Anonymous 😉